Cobblestones have been used for paving roads in Europe since Roman times. Thanks to advanced manufacturing techniques, it's now possible to capture the charm and classic appearance of cobblestones in modern porcelain products, allowing easy cobblestone driveway installation.
Precisely dimensioned, durable, dense, frostproof, stain, moss and mildew resistant, Archatrak porcelain cobblestones are much easier to lay than natural stone and superior to concrete in appearance and technical features.
With Archatrak's single 4" x 4" blocks,  or 8" x 8" and 8" x 12" tiles, creating a classic looking European cobblestone driveway has become a much more realistic and affordable option.
Cobblestone Tiles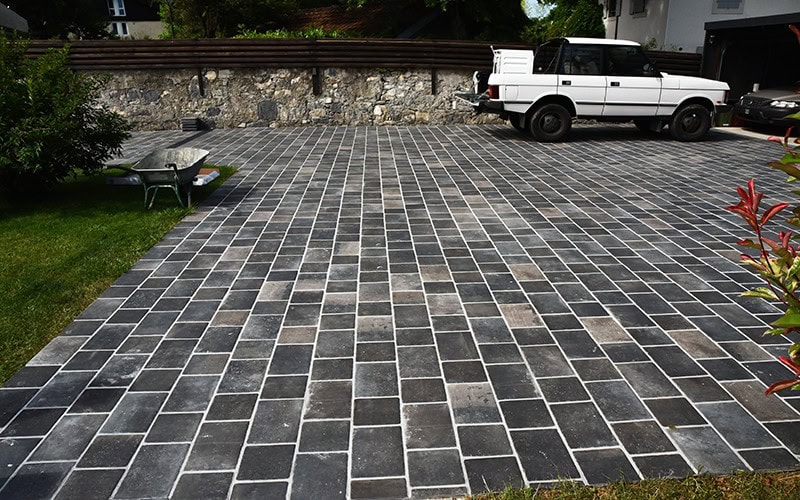 Archatrak cobblestone tiles are available in 8" x 8" or 8" x 12", ¾" thickness, in 6 color options.
Although the intrinsic strength of Archatrak cobblestone tiles allows them to support vehicular traffic, their relatively small size and 3/4″ thickness can give rise to some instability or movement if laid directly on a sand/gravel base. Therefore, cobblestone tiles should be laid with mortar over a reinforced concrete base.
A step-by-step guide on how to lay cobblestones can be found here.
Cobblestone Blocks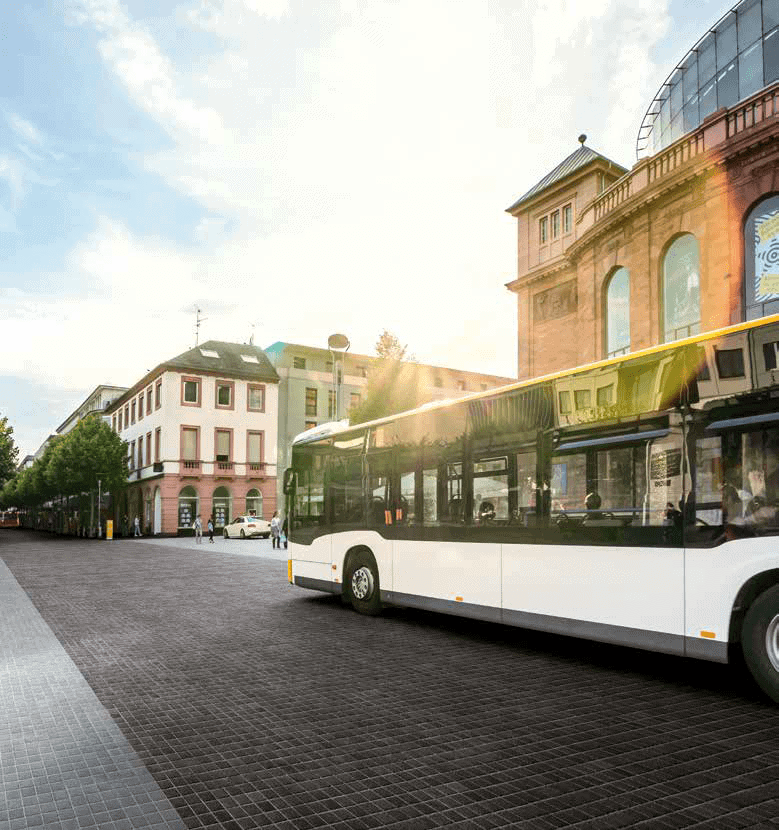 Another simple way to create a cobblestone driveway is Archatrak's individual 4" x 4" x 2 ½" thick porcelain blocks, resembling traditional basalt cobblestone blocks, but precisely dimensioned for ease of laying.
For maximum stability and surface uniformity, porcelain blocks are normally laid in a mortar bed over a prepared concrete base. Three basic color options are currently available in our porcelain cobblestone block range. Each base color includes a blend of blocks with subtle color variations to ensure the most natural appearance.
Questions if Archatrak cobblestone tiles and blocks are the right choice for your cobblestone driveway installation? Contact our sales team or call is at 866.206.8316.