Cobblestone Pavers
24" x 24" x ¾" thick single slab porcelain pavers replicating the look of traditional cobblestone pavers but set in multi block modules, with a regular square or fan design.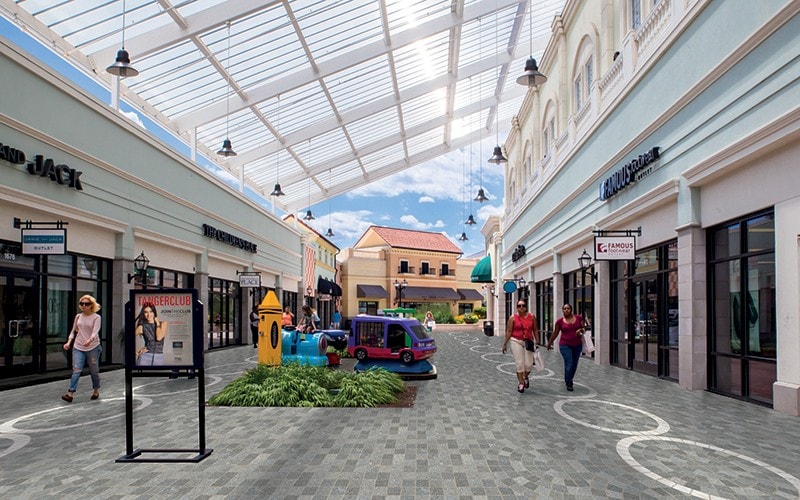 The large, flat porcelain cobblestone paver format with its 'feet friendly' surface, ensures rapid, cost-saving installation and still retains the appearance and distinctive charm of individual cobblestone blocks.
With a warm and inviting color range, excellent durability, and frost resistance, Archatrak porcelain cobblestone pavers offer an exceptional alternative to clay brick or concrete block paving, particularly in restaurant patios, shopping precincts, public plazas, pedestrian walkways, or parks and gardens.
Typically intricate and difficult to lay mosaic fan patterns including both partial arcs or complete circles, can easily be achieved with these pavers.
Archatrak porcelain cobblestone pavers are designed for laying in mortar over a concrete base and then grouted to match the color of the simulated grout between individual 'blocks' on the pavers.
Key Benefits of Archatrak Cobblestone Pavers

Rapid installation over concrete base

Create unique patterns with fan modules

Precise size and thickness for safe pedestrian use

Random coloring replicating natural stone blocks

Frost, salt and stain resistant

Textured, slip resistant surface
Colors
000371 PORFIDO MARRONE
000373 VENTAGLIO MARRONE
000372 ROSONE CARRARA/MARRONE
000368 LUSERNA
000370 VENTAGLIO LUSERNA
000369 ROSONE CARRARA/LUSERNA
000374 PORFIDO GRIGIO
000376 VENTAGLIO PORFIDO GRIGIO
000375 ROSONE CARRARA/GRIGIO
Paver size: 24" x 24"
Thickness: 3/4″
Weight: 36 lb.
Packing: 64 pcs/pallet (2 pcs per carton)
Archatrak 24″ x 24″ cobblestone pavers used on walkways, driveways or other on-grade applications should be installed over a concrete base using mortar or other approved adhesive, followed by grouting to match the simulated grout lines on the paver body.
See here for more detailed installation guidelines.
Related Items