Porcelain Planks
Create fireproof rooftops, elegant patios or striking on-grade landscapes using porcelain planks with the look of real wood - durable, stain resistant, fade resistant, low maintenance.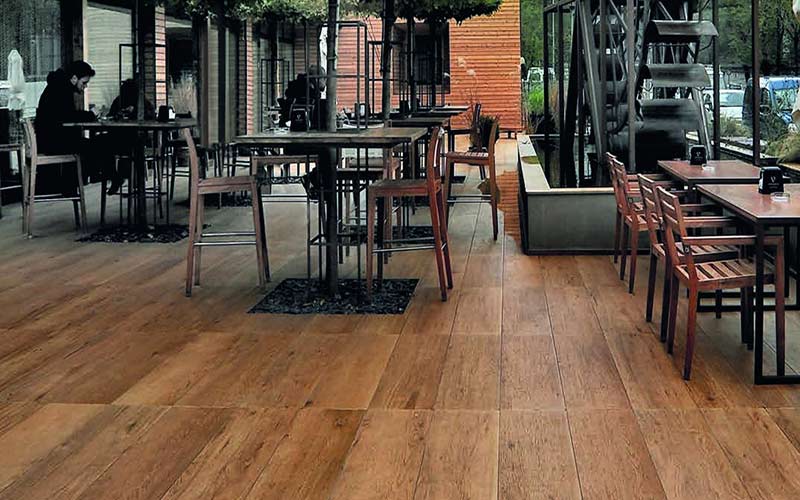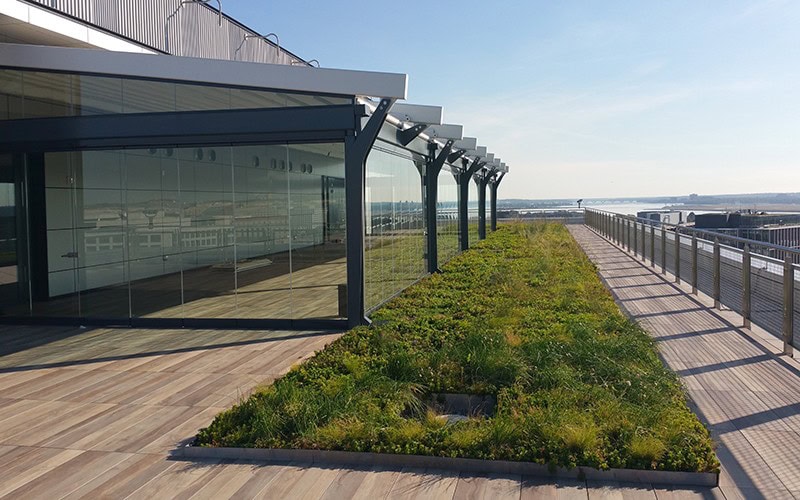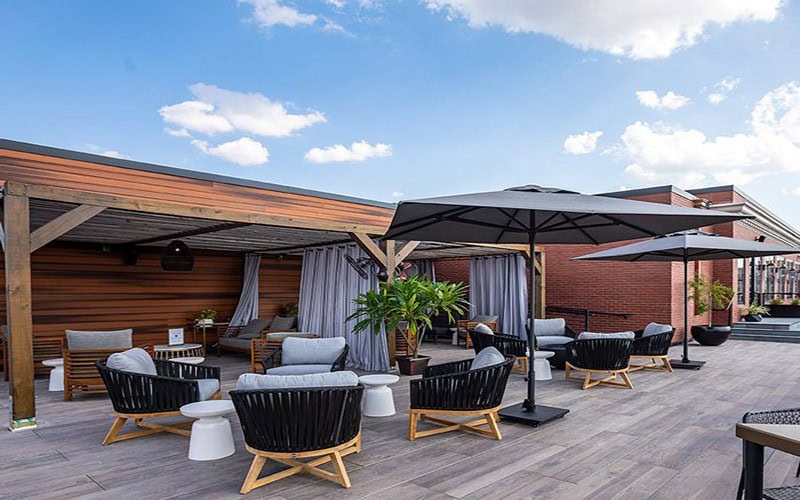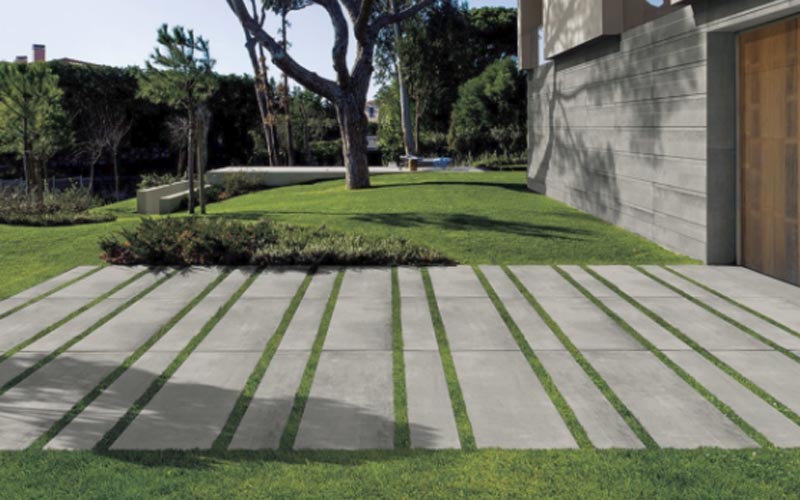 Our wood-look porcelain planks skillfully incorporate all the visual features that make natural wood decking so enchanting. Knots, dark and light streaks, random grain structure, pinholes, variable color and even a weathered appearance can be faithfully reproduced, in an exceptionally wide range of colors from pale bleached grey through dark chocolate browns.
Wood-look porcelain planks avoid all the problems with natural wood decking – no decay, no attacks by insects, no fading, no color change, no staining, no twisting or warping, no scuffing, no splinters and practically zero maintenance.
These planks, most importantly, make a great alternative for rooftop decks in densely populated urban areas, since porcelain is totally fireproof.
Constructing elevated decks with porcelain planks is generally simpler than using natural wood planks. There's no need for custom designed steel or wood support structures, no nails, screws or clips.  Just lay the planks directly over adjustable height pedestals,  although with 12" or 16″ wide planks, it is generally preferable to use hollow steel or aluminum beams to support the planks, with the beams supported by adjustable height pedestals.  This will reduce the number of pedestals required. See here for further details.
For on-grade applications, planks of any width can be used to create striking landscape designs, particularly when laid in grassed areas. Additionally they can be laid on well compacted sand or gravel beds or mortar set over concrete.
Key Benefits of Porcelain Planks

Cannot catch fire or burn

No oiling or ongoing maintenance

Won't twist, warp, split or crack

No fading or color change

No decay or insect attack

No scratching or scuffing

No grease or oil staining

No splinters

Mold and mildew resistant
Sizes & Installation Options
Archatrak currently supplies plank style porcelain decking in four sizes – 16″ x 48″, 12″ x 48″, 8″ x 48″, 12″ x 94″
All four options require far fewer structural components, tools, manpower, site preparation and installation time than building a traditional solid wood roof deck.
| Installation Options / Size | 16 x 48" | 12" x 48" | 8" x 48" | 12" x 94" |
| --- | --- | --- | --- | --- |
| Adjustable Pedestal Supports | | | | |
| Rubber Support Pads | | | | |
| Pedestal Supported Beams | | | | |
| Thinset Mortar over Concrete | | | | |
| Compacted Sand Beds | | | | |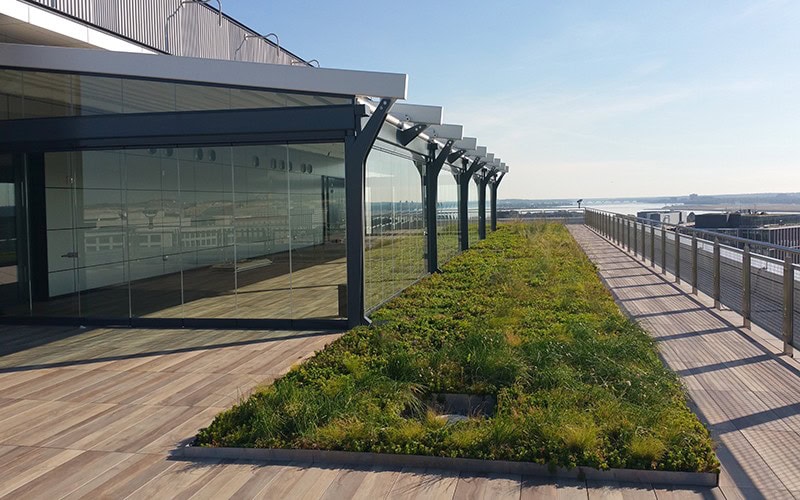 Spy Museum – Washington DC
Oak 48″ x 16″ Planks


Washington DC
4,600 sq.ft. interior to exterior elevated deck for private functions.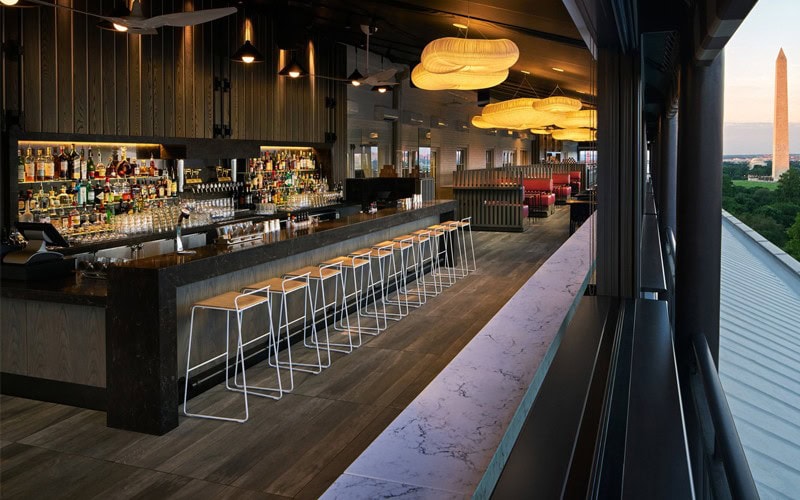 W Hotel- Washington DC
Kauri 48″ x 16″ Planks


Washington DC
Renovation of Washington DC's W hotel incorporated Kauri 48″ x 16″ planks in the POV rooftop lounge bar.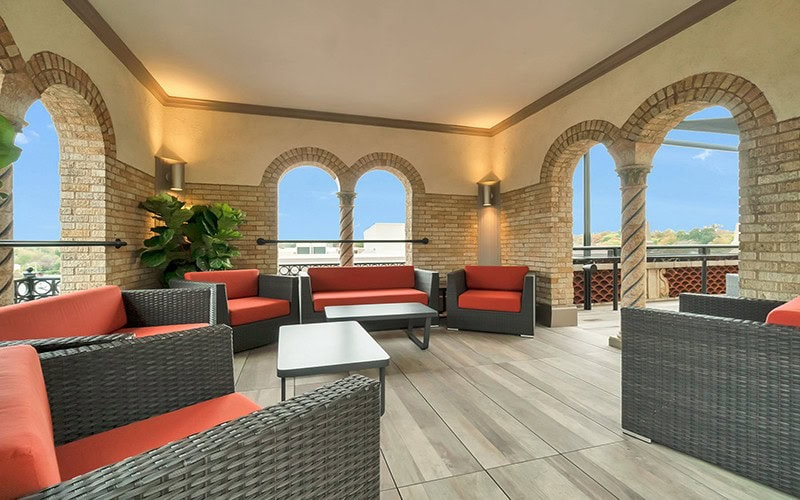 Top of the Marq – Cape Girardeau, MO
Oak 48″ x 16″ Planks


Cape Girardeau, MO
Rooftop restaurant and bar floor for the remodeled terrace.