Porcelain Cobblestones
A modern interpretation of natural stone cobblestones.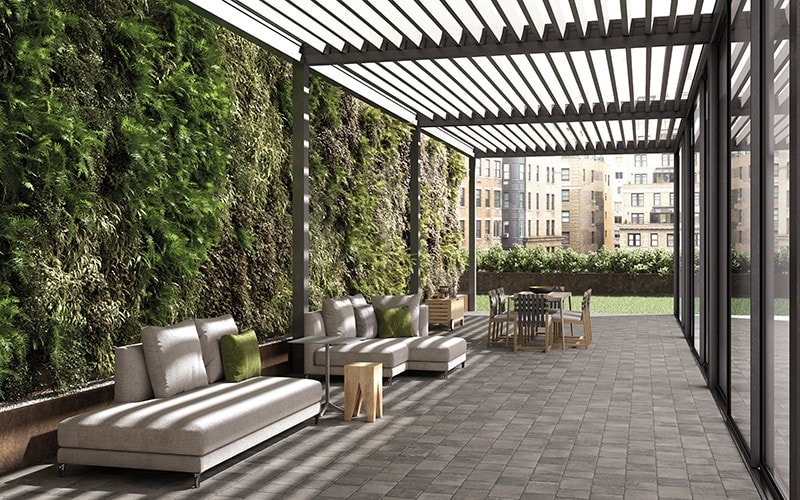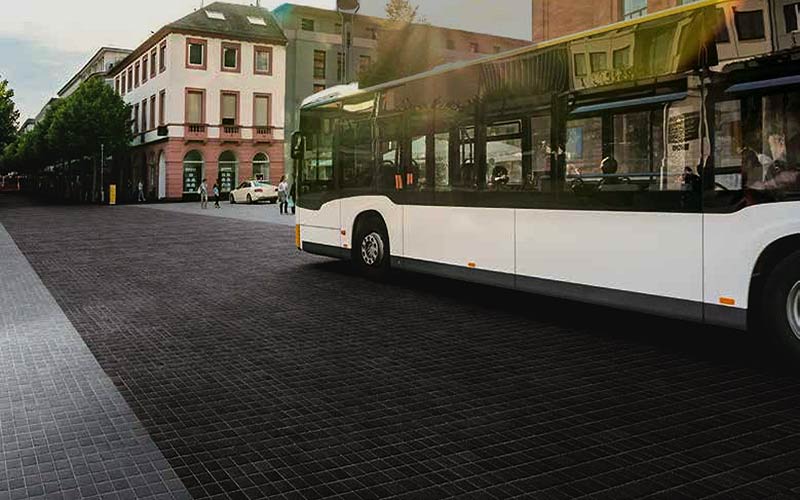 Sometimes referred to as Belgian Blocks or setts, cobblestone pavers have been used for paving roads in European villages and cities since Roman times.
Thanks to advanced manufacturing techniques, it's now become possible to capture all the charm and classic appearance of centuries old stone cobblestones in modern porcelain pavers.
Precisely dimensioned, durable, dense, frostproof, stain, moss and mildew resistant, Archatrak porcelain cobblestones are much easier to lay than natural stone and vastly superior to concrete in appearance and technical features.
With three distinct options – single 4" x 4" blocks, 8" x 8" or 8″ x 12″ tiles, or quick to install 24" x 24" paving slabs – creating a classic looking European cobblestone driveway, walkway or pedestrian plaza has now become a much more realistic and affordable option.
Cobblestone Pavers
24" X 24" porcelain cobblestone pavers, ¾" thick with a patterned surface, replicating the look of traditional cobblestones laid in either a regular brick or fan pattern.
Large format slabs ensure rapid installation on broad pedestrian walkways and public plazas.
Cobblestone Tiles
8" x 12" or 8" x 8" porcelain cobblestone tiles, ¾" thick recreating the look of classic European style roadway paving.
Precise size and thickness simplifies and speeds installation. Also excellent for character filled interior flooring for commercial establishments.
Cobblestone Blocks
4" x 4" porcelain cobblestone blocks, 2 ½" thick resembling traditional basalt cobblestone blocks or setts, but precisely dimensioned for ease of laying.
Ideal for areas with regular vehicular traffic – roads, car parks and driveways.