T50 Porcelain Pavers
Heavy duty 5cm thick porcelain pavers for driveways and other vehicular applications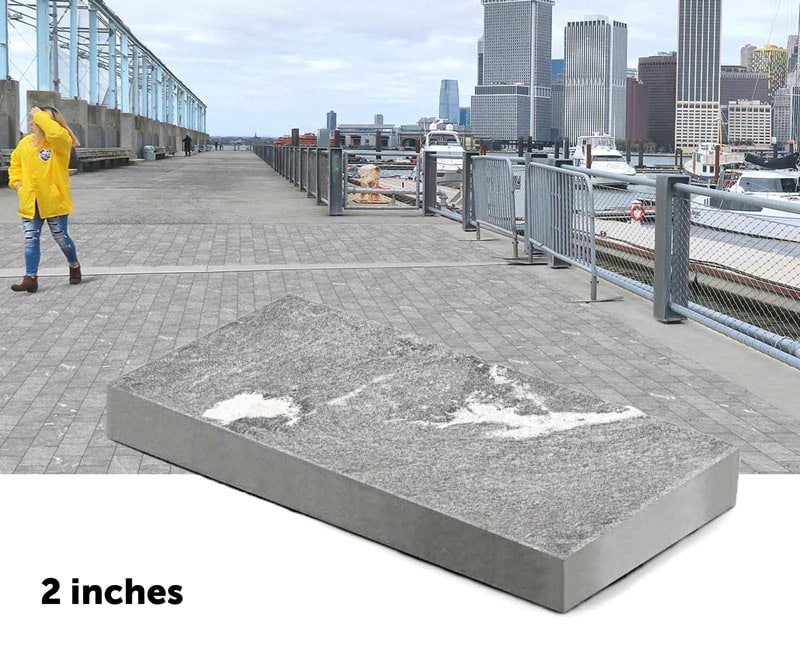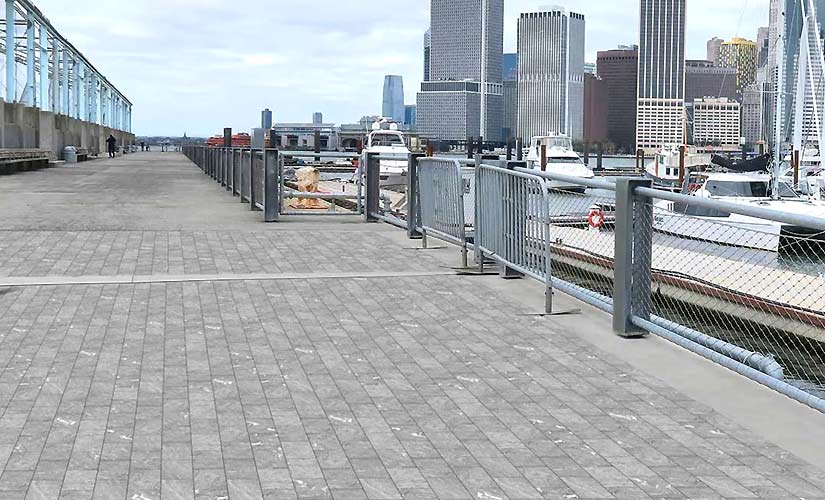 Archatrak T50 2-inch thick pavers offer an excellent alternative to concrete paving for driveways, parking areas, plazas and other broad landscape areas subject to vehicular traffic.
In rooftop applications, these heavy duty pavers are the only porcelain pavers that will meet the requirements of ANSI/SPRI RP-4 2013, Wind Design Standard For Ballasted Single-ply Roofing Systems which specifies that pavers installed in corner zones and perimeter zones over a fully adhered membrane must exceed 22 lb/sq.ft. (Section 4.1.3).
With the same outstanding stain resistance, wear resistance, fade resistance and frost resistance that defines the thinner 2cm and 3cm porcelain pavers, but with a breaking strength of over 4 times that of typical 2cm porcelain pavers, these heavy-duty pavers offer the opportunity to create more attractive outdoor paved areas than concrete pavers in demanding commercial environments including paving for driveways and parking areas.
These 2″ thick pavers are currently available in six colors and six sizes.
Download cut sheet here.
Key Benefits of T50 Porcelain Pavers

Exceptionally high load bearing capacity

Excellent durability and wear resistance

Rich, fade resistant colors

Resistant to oil, grease and rust stains

Frost and freeze/thaw resistant

Resistant to moss and mildew

Precise size and thickness

Exceptionally low maintenance
Breaking Strength (ISO10545-4): > 67 KN
Modulus of Rupture (ISO10545-4): ≥ 45 N/mm2
Slip Resistance (ASTM C1028 C.O.F.): ≥ 60
Slip Resistance (DIN5130): R11
Water Absorption: ≤ 0.5
Weight: 23.4 lb/sq.ft.
Archatrak Inc. warrants that porcelain pavers sold by Archatrak are manufactured in accordance with ISO 13006 and will meet or exceed the performance specifications outlined in these standards.
If it is established that any paver has a manufacturing defect resulting from it not being manufactured in accordance with the said standards, we will replace the defective paver(s) free of charge with paver(s) of compatible color and shade as determined by us.
The complete warranty document can be downloaded here.
Related Items