'StreetDeck' Components
The basic StreetDeck structure comprises a galvanized steel perimeter and cross beams enclosing a deck surface of modular porcelain pavers or wood tiles. The structure and pavers are elevated on adjustable height pedestals which enable a level deck to be constructed irrespective of the slope of the roadway or underlying surface.
Perimeter Components
The perimeter structure has five main components made of galvanized steel:

Perimeter beams in 24″, 36″ and 48″ lengths – Yellow

Corner profiles – Blue

Perimeter connecting profiles – Green

Internal beams – White

Connecting links – Red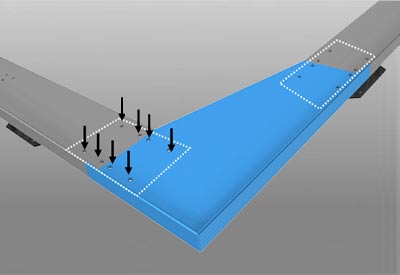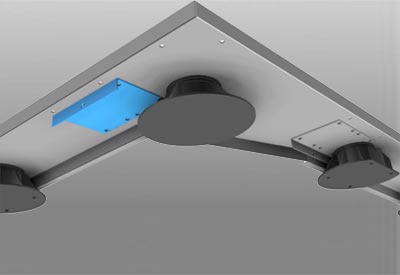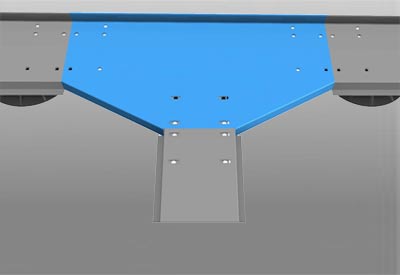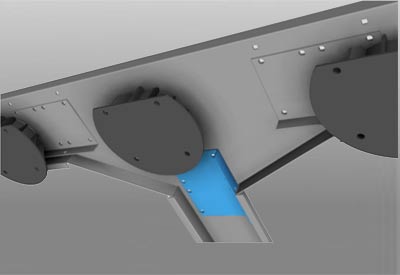 Using connecting links, the perimeter beams and corners are bolted together to form the StreetDeck outer perimeter.
Pedestals positioned every 24″ can then be secured to the underside of the perimeter and vertically adjusted to raise and level the deck frame.
Cross beams are recommended to help square and structurally support the deck. Internal corners connected by cross beams are required when StreetDeck's optional kit planters are installed.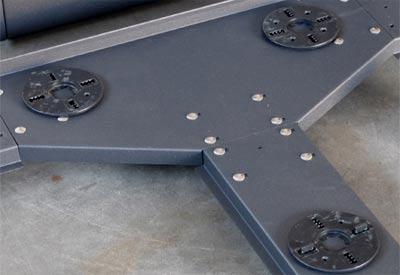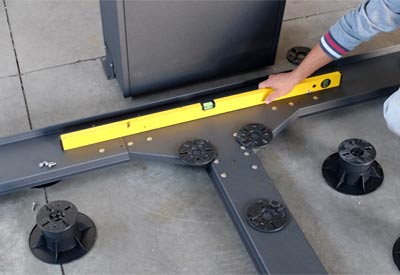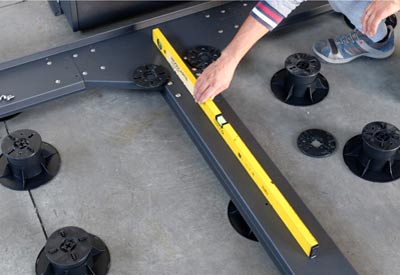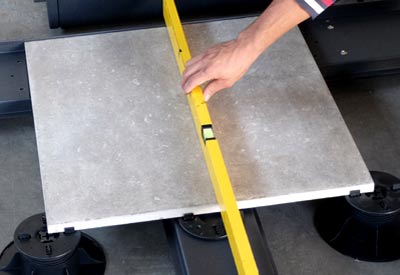 Pedestal Supports
With the perimeter components connected, elevated and leveled on pedestals, and squared, the porcelain deck pavers or wood tiles can be laid on adjustable pedestals.
We supply Eterno self-leveling SE pedestal supports primarily due to their ease of installation and ability to make adjustments to the height of the deck after installation via a special tool inserted in the head of the pedestals.
The pedestal head automatically tilts to accommodate a substrate sloping up to 5%, and features a sound absorbing rubber layer and inbuilt spacer tabs which ensure accurate spacing of pavers across the deck.
For most installations, only the ETE-SE1 (1 1/2" – 2″ height range) up to ETE-SE4 (4 3/4" – 6 3/4" height range) pedestals will be required, but pedestal heights up to 39" can be supplied by adding extension elements between the pedestal base and central column.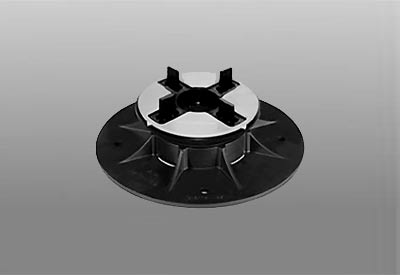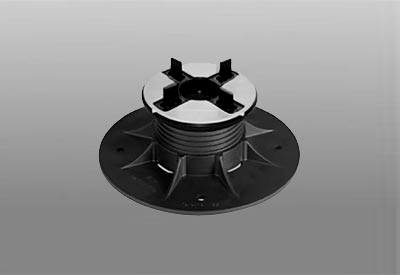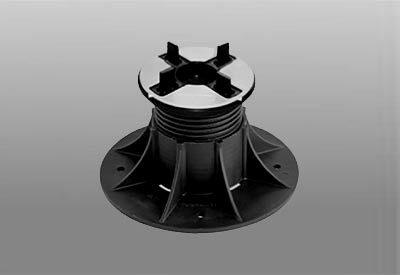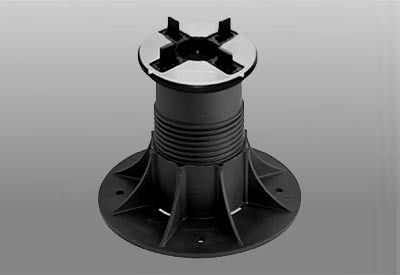 Deck Surface
StreetDeck is designed to use 3/4″ thick structural porcelain pavers, either 24″ x 24″ or 16″ x 48″, or 24″ x 24″ South American Ipe hardwood tiles for the deck surface.
With porcelain pavers, we offer a choice of over 50 colors (see color options here) in styles including wood, stone, cement and rustic.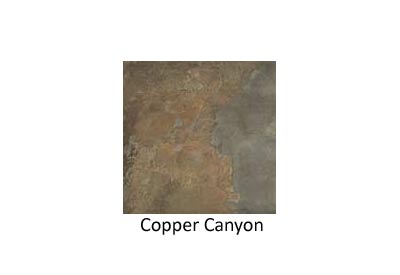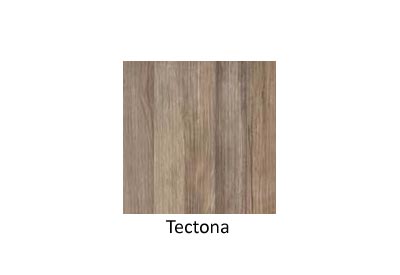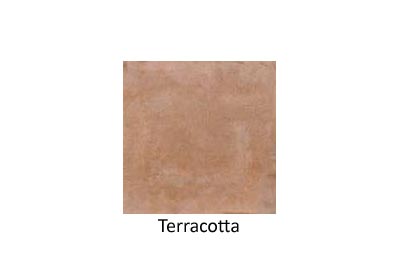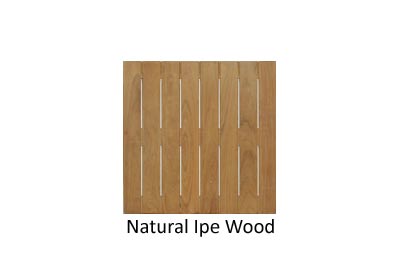 Planters Ramps Railings and Seating
We offer a range of fully integrated components  components including 4′ access ramps, planters, railings and bench or a fully co-ordinated design.
However you can also choose to use 3rd party components for greater customization and individualization.