Perimeter Spacer Clips
Prevent lateral movement of pavers at perimeter walls and maintain uniform gap for drainage.
Deck to wall spacer clips reduce any sideways movement of porcelain pavers at a boundary wall or parapet and ensure a uniform gap is maintained between the outer edge of the paver and the wall.
The spring-loaded spacers maintain a ¼"-3/8" gap between the paver edge and the wall allowing water to drain away freely. The stainless-steel clips are specifically designed for use with Eterno NM or SE pedestals.
These spacers for porcelain pavers are simply placed over the tabs on the head of all pedestals laid around the perimeter of the elevated deck, prior to laying down the porcelain or concrete pavers. A central slot cut in the clips provides a degree of adjustment for pedestal placement along the perimeter, but the pedestal base may be cut as shown below to provide greater adjustment where necessary.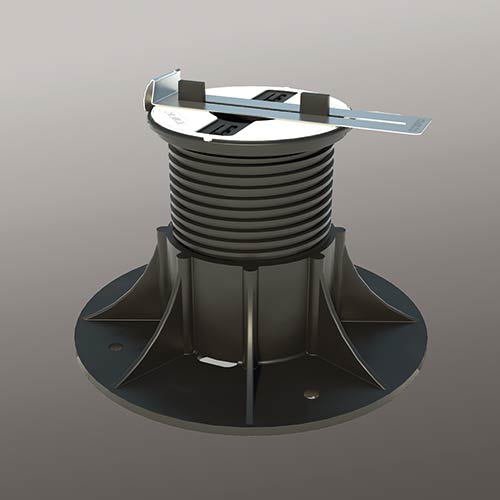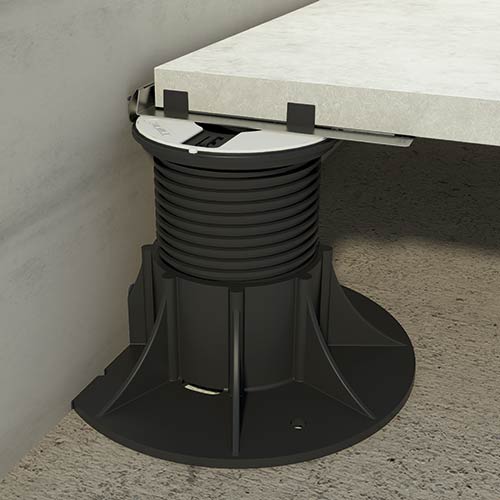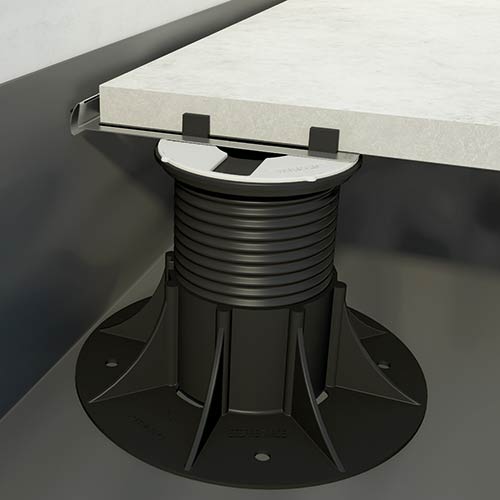 Dimensions
Length – 6 1/2″
Width – 1 1/2″
Gap width – 1/4″
Material – Stainless steel