Cobblestone Blocks
Individual 4" x 4" x 2 ½" thick porcelain blocks resembling traditional basalt cobblestone blocks, but precisely dimensioned for ease of laying.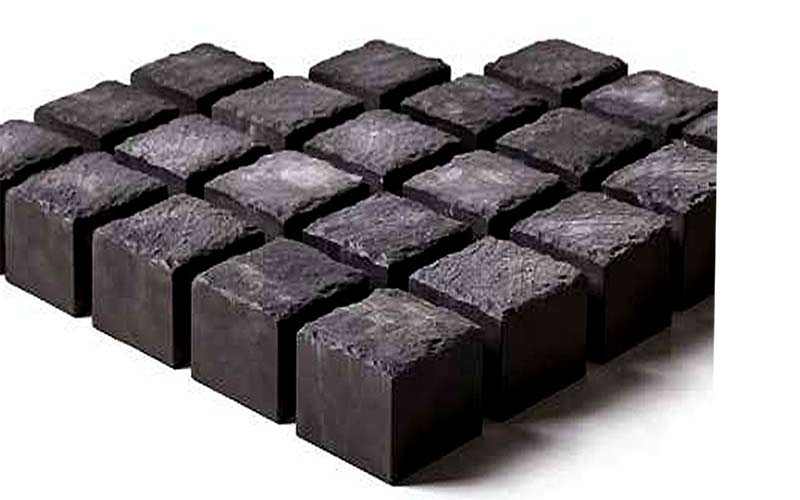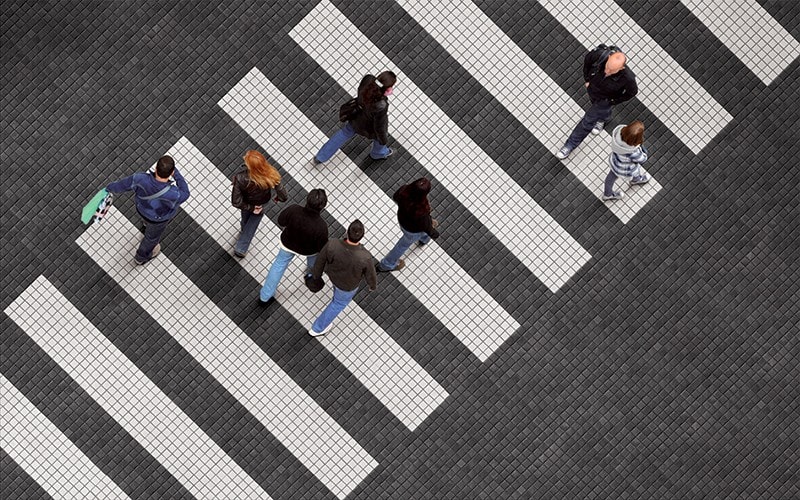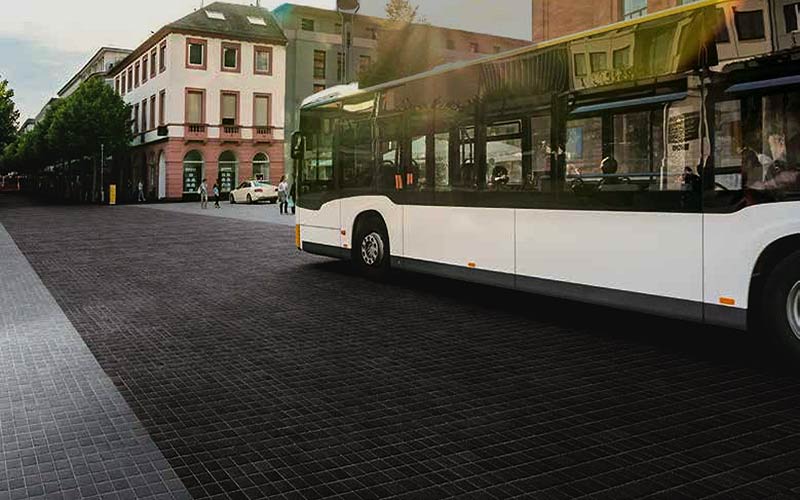 A simpler way to create a rustic cobbled surface for pedestrian walkways or areas subject to regular vehicular traffic – driveways, laneways, roads or car parks.
With a heavily textured surface and solid body color, these porcelain cobblestone blocks are aesthetically similar to natural basalt, but much more resistant, sustainable and durable, with precise dimensions that guarantee consistent spacing of the blocks and ensure easier and more rapid installation.
For maximum stability, surface uniformity and pedestrian safety, porcelain blocks are normally laid in a mortar bed over a prepared concrete base.
Two basic color options are currently available in our porcelain cobblestone block range (black and grey). Each base color includes a blend of cobblestone blocks with subtle color variations to ensure the most natural appearance.
Key Benefits

A traditional cobblestone look but perfectly uniform

Rich, deep, through-body coloring

Precise size and thickness for safe pedestrian use

Frost, salt and stain resistant

Resistant to moss and mildew
A concrete aggregate base with mesh reinforcing is required for any vehicular applications.
The block paving stones can then be laid on the concrete base by either of two methods, depending on the application.
a. Dry laid on a bed of sand or gravel spread over the concrete base and joints filled with polymeric sand.
b. For maximum stability over time, laid on a bed of cement mixed with sand and joints filled with either polymeric sand or cement grout.
Archatrak Inc. warrants that porcelain pavers sold by Archatrak are manufactured in accordance with ISO 13006 and will meet or exceed the performance specifications outlined in these standards.
If it is established that any paver has a manufacturing defect resulting from it not being manufactured in accordance with the said standards, we will replace the defective paver(s) free of charge with paver(s) of compatible color and shade as determined by us.
The complete warranty document can be downloaded here.
Related Items