Eterno 'SE' Adjustable Deck Supports
Self-leveling, adjustable decking pedestals with bicomponent head for superior noise reduction and slip resistance. Top entry tool enables incremental height adjustment, even after deck installation.
Construct elevated decks over sloping or uneven surfaces from 1 1/2″ to heights above 21″ with the Eterno SE paver support pedestal system using porcelain, concrete, wood or stone pavers, avoiding the need for sub-structures of wood or steel bearers.
Self-leveling head automatically compensates for slopes up to 5% with no extra components required.
Single piece noise-absorbing head with inbuilt spacer tabs permits top entry with a height adjustment tool for quick height adjustment, even after the deck is completed.
The wide 8″ dia. base includes scored segments which can easily be snapped off in perimeter installations while keeping the breaking point rounded to reduce the risk of damaging any waterproof membrane.
No PVC pipes to cut, no shims or pads to add, no tabs to insert, no slope adjusters to add and align.
Key Benefits of the Eterno 'SE' Adjustable Deck Support System

Support loads of over 2000lb

Self-levelling heads provide automatic slope compensation up to 5%

Continuous height adjustment from 1 1/2″ to over 21″

Inbuilt spacer tabs offer faster installation

Soft rubber on heads provides enhanced sound and shock reduction

Safety stops prevent extension of components beyond safe working limits

Segments of base can be easily snapped off for perimeter installation

Top entry height adjustment tool simplifies post installation adjustments

Wide circular base avoids damage to membranes

Lightweight, strong and durable polypropylene construction
Six paver support pedestals cover the height range from 1 1/8" to 8 ½".
Extension rings 5" tall are added to either the Eterno SE3, SE4, or SE5 pedestals to build up the height to a max. of 21 ¾" (SE5 pedestal + Extensions).
At high elevations, the adjustable decking pedestals should be stabilized with guy wires.
Side elevation drawings of SE0 to SE5 pedestals can be downloaded here.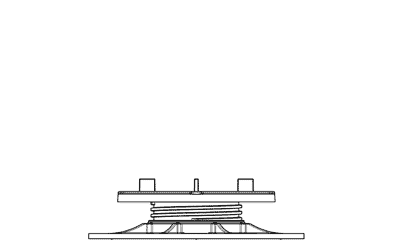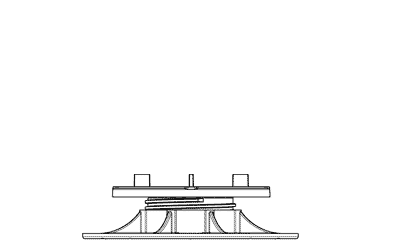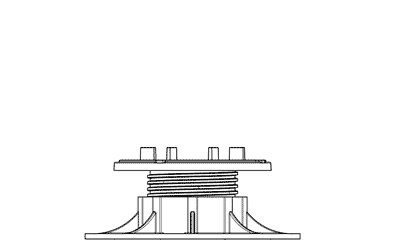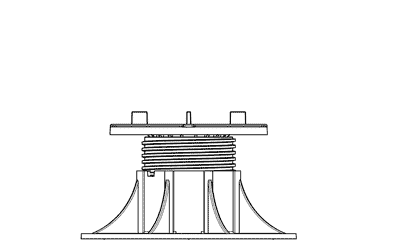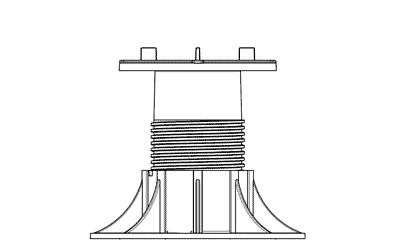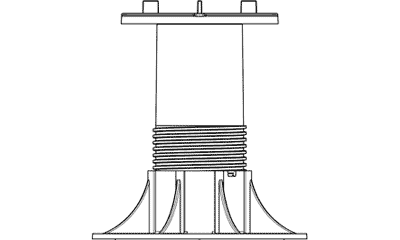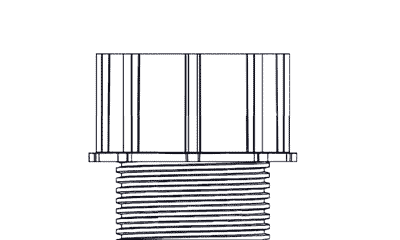 An installation guide for building elevated decks with porcelain, wood or concrete pavers laid over Eterno SE pedestals can be seen here together with a short video illustrating the various stages of installation.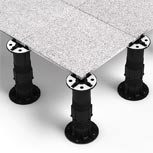 Archatrak Inc. warrants that adjustable paver supports sold by us under the brand name "Eterno" will remain free from defects for a period of three (3) years from date of purchase.
Archatrak is proud to support the UNHCR (United Nations High Commissioner for Refugees) in their efforts to assist the millions of people who have been forced to flee Ukraine, leaving behind everything they've ever known. UNHCR is on the ground scaling its response to provide assistance and ensure those displaced find safety in welcoming arms in this moment of crisis.
For every Eterno adjustable deck support sold, Archatrak is donating $0.10 to the UNHCR fund.
Related Items