Interlocking Wood Deck Tiles
Build a solid wood deck surface over areas of bland, grey concrete, quickly and easily with Archatrak interlocking deck tiles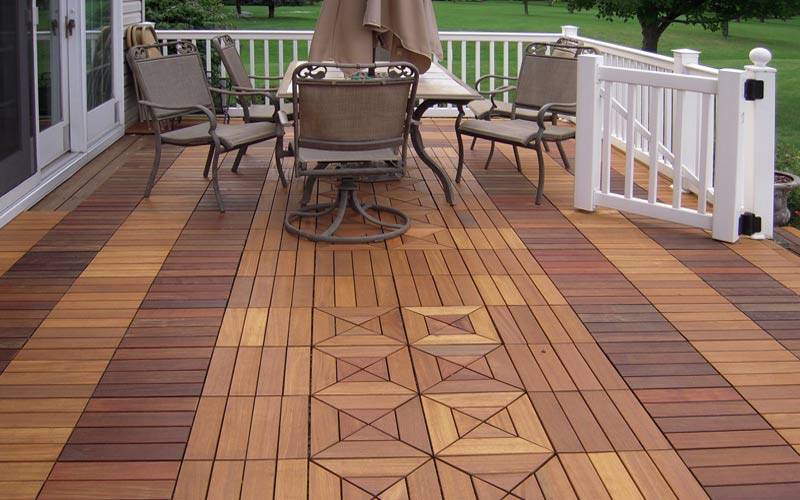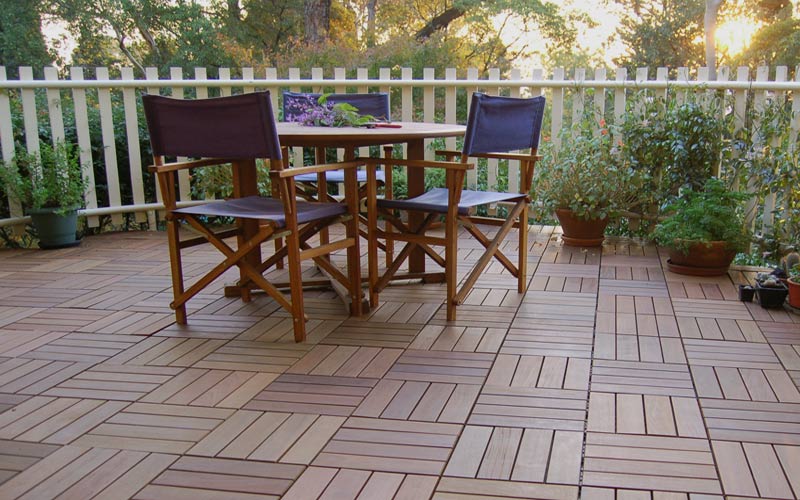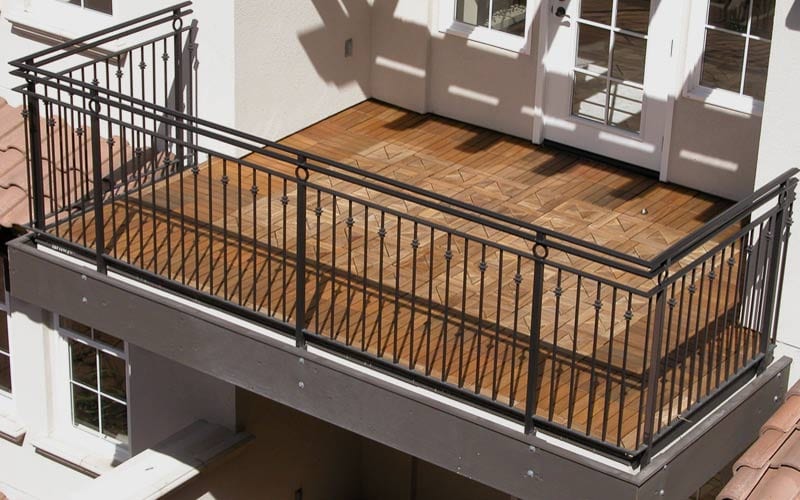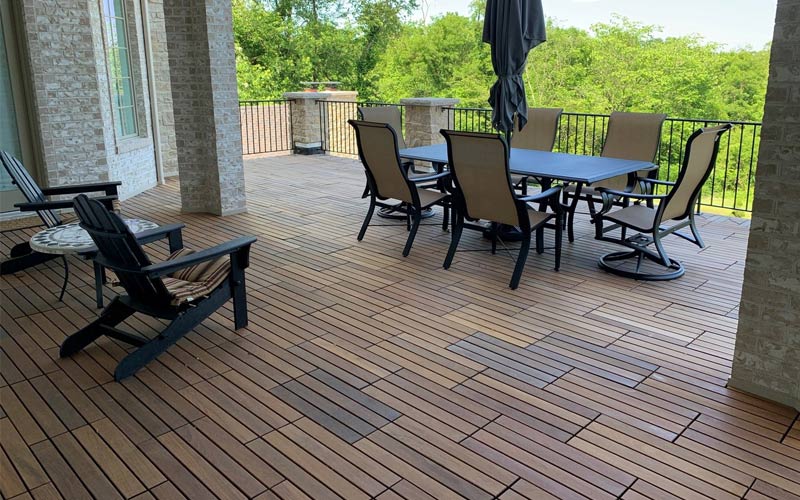 Archatrak interlocking tiles just snap together over any hard surface to create an instant outdoor floor you can enjoy year after year.
Use them to quickly and easily transform any patio, balcony, porch, rooftop or other outdoor hard surface. The integral, self-draining, plastic mesh base locks the tiles securely together and ensures water flows away freely under each tile.
Interlocking tabs on all four sides of these modular tiles ensure simple DIY installation. No specialist tools, no adhesives, no nails and no screws are required. Every tile will be automatically spaced and aligned both accurately and precisely, all without frustration, mess or fuss.
We exclusively use Ipe wood rather than softer, low cost, less durable wood species due to its excellent durability, hardness and smooth surface, even after years of full exposure to sun, rain and snow.
Please email us or call 866 206 8316 for pricing and ordering.
Key Benefits

Exclusively using Ipe - one of the most durable and hardest wood species

Very stable in use - little tendency to twist, warp or cup

Excellent weathering properties – weathers to light grey color

Very resistant to attack by decay fungi and insects

Suitable for highly exposed and severe climatic conditions inc. snow and ice

Hard wearing and scratch resistant – suitable for commercial applications

Virtually splinter free - even after years of weathering
Related Items