Interlocking Wood Deck Tiles
Build a solid wood deck surface over areas of bland, grey concrete, quickly and easily with Archatrak interlocking deck tiles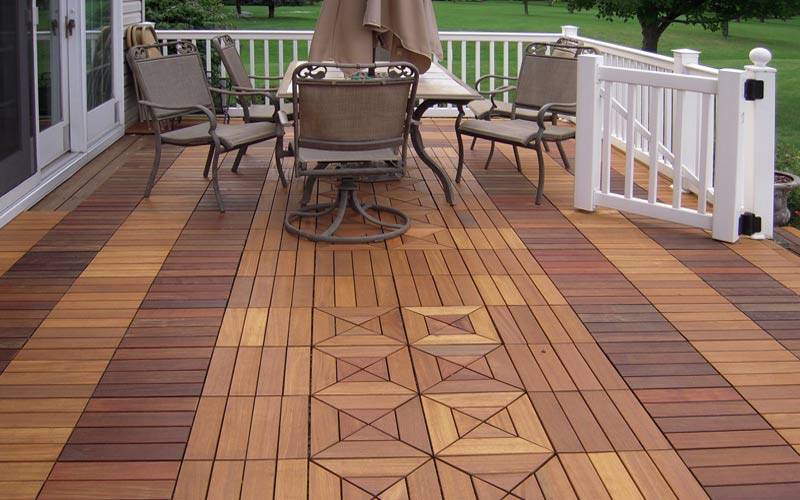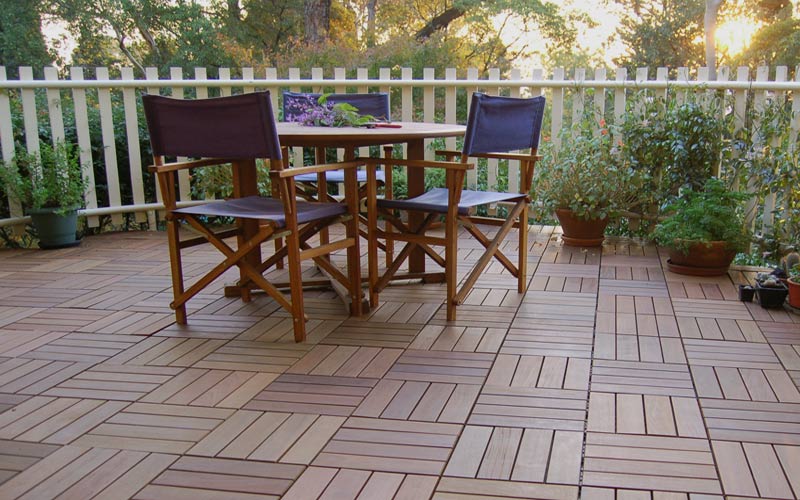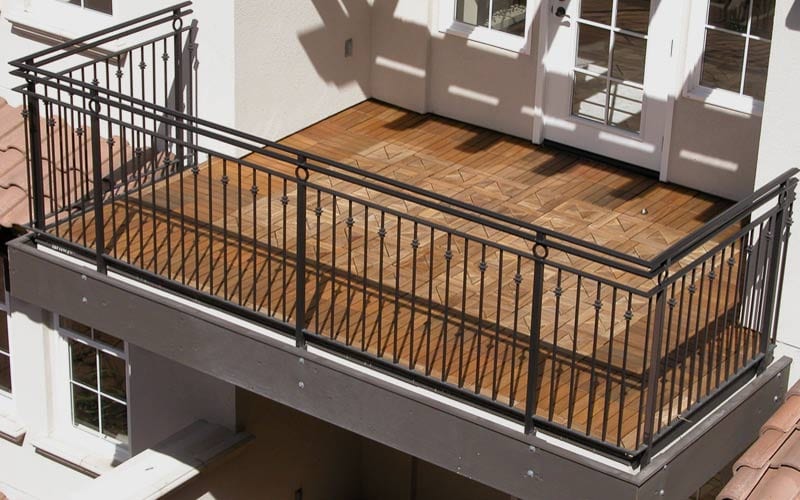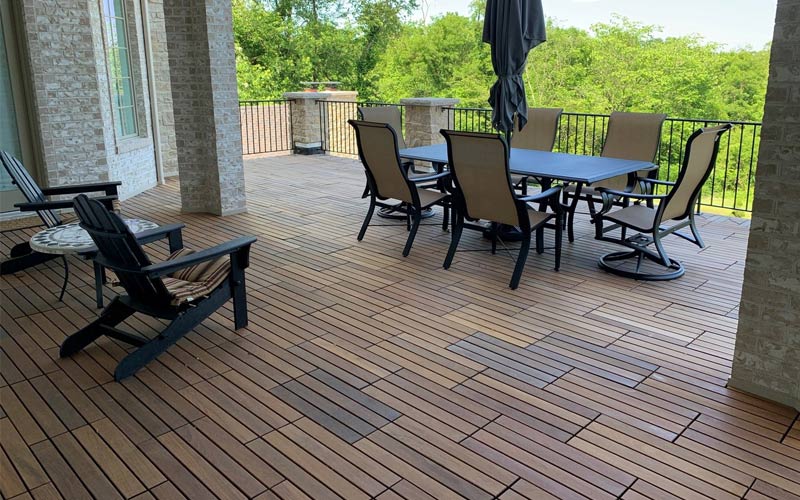 Archatrak interlocking tiles just snap together over any hard surface to create an instant outdoor floor you can enjoy year after year.
Use them to quickly and easily transform any patio, balcony, porch, rooftop or other outdoor hard surface. The integral, self-draining, plastic mesh base locks the tiles securely together and ensures water flows away freely under each tile.
Interlocking tabs on all four sides of these modular tiles ensure simple DIY installation. No specialist tools, no adhesives, no nails and no screws are required. Every tile will be automatically spaced and aligned both accurately and precisely, all without frustration, mess or fuss.
We exclusively use Ipe wood rather than softer, low cost, less durable wood species due to its excellent durability, hardness and smooth surface, even after years of full exposure to sun, rain and snow.
Our 'SwiftDeck' Ipe wood interlocking deck tiles can be purchased directly from our shopping cart.
Key Benefits

Exclusively using Ipe - one of the most durable and hardest wood species

Very stable in use - little tendency to twist, warp or cup

Excellent weathering properties – weathers to light grey color

Very resistant to attack by decay fungi and insects

Suitable for highly exposed and severe climatic conditions inc. snow and ice

Hard wearing and scratch resistant – suitable for commercial applications

Virtually splinter free - even after years of weathering
Symmetrical design enables easy installation and removal of any deck tiles UV stabilized polyethylene.
In-built interlocking tabs on all 4 sides.
Stainless steel screws attach base to wood slats.
Engineered to support over one ton of weight.
Workable temperature range of polyethylene: -100°F to 200°F (-73°C to 93°C).
To install SwiftDeck Ipe wood deck tiles, you'll just need a tape measure, sharp knife and Phillips head screwdriver.
If you need to cut the tiles to fit around pipes, posts or other fixed features you'll also need a handsaw or power saw to cut the tiles.
See here for detailed installation guidelines.
Although our wood tiles are coated with a decking oil at the factory, this is a very simple decking oil which is basically designed to enhance the initial appearance. To reduce the rate at which the tiles will naturally fade when exposed to direct sunlight and to keep the appearance of your deck at its optimum condition, we strongly recommend that the following steps should be taken:
As soon as convenient after installing the wood tiles, apply a good quality decking oil with a brush or roller. Decking oils which contains trans-oxide pigments or other proprietary UV absorbing or reflecting compounds and have a high solids content are preferred for longer term results and extended periods between applications of the decking oil/sealant. These specialized products will help maximize the durability, beauty and value of your decking tiles and assist in maintaining the original wood color as long as possible.
See here for further notes on caring for your SwiftDeck Ipe deck tiles
Archatrak Inc. warrants to the original residential purchaser that its Ipe wood interlocking deck tiles marketed and branded as SwiftDeck shall be free from material defects in workmanship and materials for the five years from the date of original purchase, under normal use and service conditions.
Download the full warranty here.
Related Items