Elevated Deck Support Options
Compare pedestal support and deck leveling options for building raised decks with porcelain pavers, concrete pavers, structural wood tiles, steel or fiberglass grating over sloping or uneven substrates.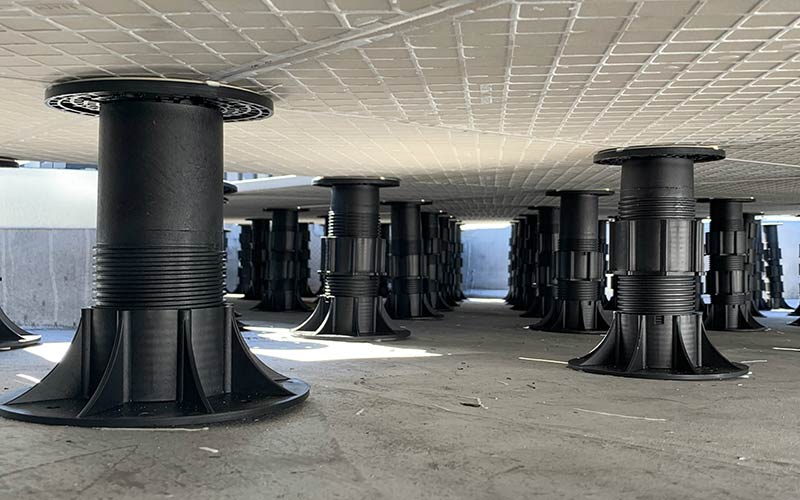 Pedestal systems are exceptionally useful for constructing elevated decks on rooftops and other locations where a level surface is essential or where the deck needs to cover pipes, cables or ductwork.  Typically used with porcelain or concrete pavers, when used to support fiberglass grating, the range of applications expands to included artificial turf decks, planter tray supports for green roofs, natural stone or clay paver surfaces and access walkways.
At the lowest elevations, fixed height rubber support pads are normally used since the ground clearance can be as low as 1/4″ but still ensuring water drains freely underneath the pavers. These pads can be stacked to build the height up to 1" to 1 ½", the lowest height a screwjack type adjustable height pedestals can be effectively used.
For higher deck elevations, the choice of pedestal depends on various factors – cost, speed of assembly, number of pedestal models required, slope adjustment, fire-resistance etc. For this reason, Archatrak offers a broad range of adjustable height pedestals. Our range includes fixed height pads, non-combustible pedestals, automatic slope compensating pedestals, PVC column pedestals, pedestals to support wood bearers, pedestals to reduce wind uplift of pavers and pedestals to support steel or aluminum grid systems.
To assist in selecting the most appropriate raised deck support for a specific project, we have summarized the main attributes for each decking support system offered by Archatrak below.
Eterno 'Prime' Adjustable Height Deck Supports
Eterno 'NM' Adjustable Height Deck Supports
Eterno 'SE' Adjustable Height Deck Supports
Non-combustible Deck Supports
'Altitudes' PVC Column Paver Supports
'Uptec' Adjustable Height Deck Supports
'Eterno' Fixed Height Rubber Support Pads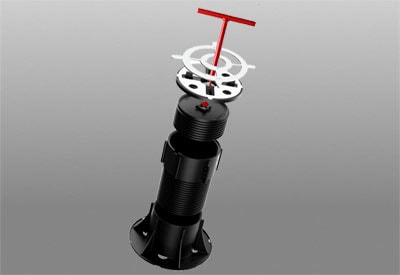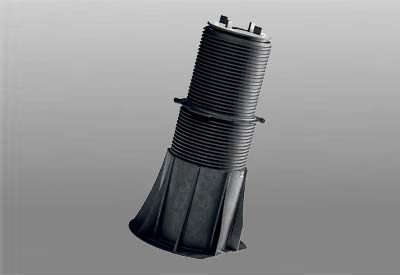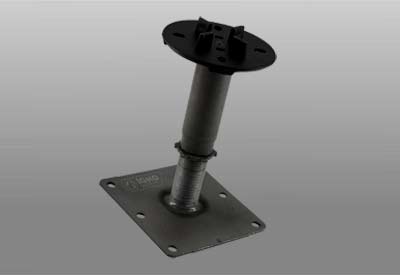 Vertical Closure Clips
Perimeter Spacer Clips
Sound Absorbing Pads
Pedestals for Wood Bearers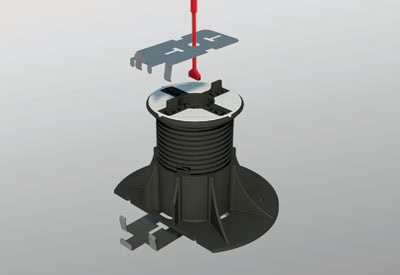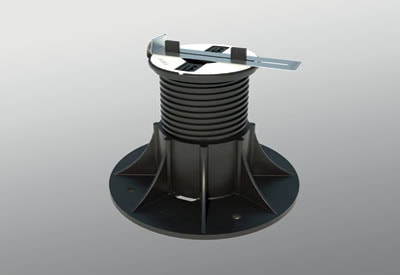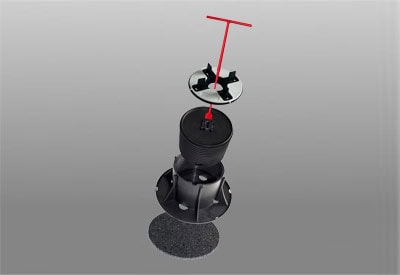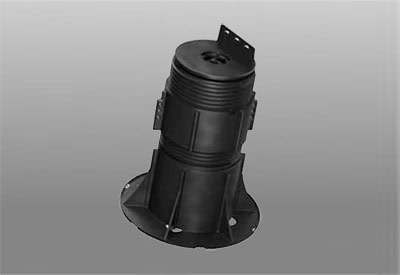 Pedestal Estimator
Our online pedestal estimator quickly and easily calculates both the number and size of pedestals and pavers irrespective of the shape, size or slope of the area. Quickly check different laying configurations, different starting positions, different angles of laying across the area, insert multiple drainage points and print or save the calculated configuration showing the quantity of each pedestal required.
Try Now