Elevated Deck Supports
Build elevated decks with porcelain pavers, concrete pavers, structural wood tiles or steel grating over sloping or uneven substrates without the need for expensive supporting structures of sleepers or bearers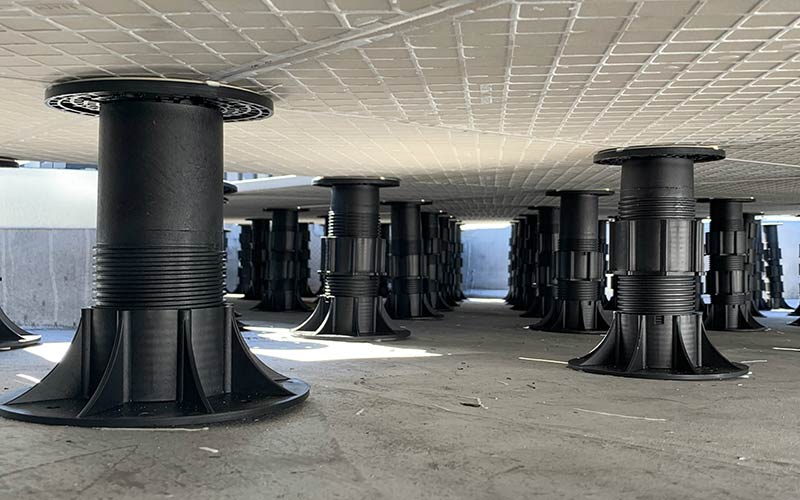 Construct perfectly horizontal decks with pedestal supported pavers on rooftops over pipes, cables or service ducts, retaining easy access for inspections.
Construct traditional wood plank decks laid over wood bearers supported by pedestals.
Cover balconies, patios, and rooftop terraces with pavers supported by fixed or adjustable height pedestals.
Create urban 'parklets' or other self-contained decks requiring a perfectly level deck surface.
Build elevated surfaces with porcelain or concrete pavers to conceal pipework under water features.
Pedestal paver systems typically use fixed height rubber support pads at the lowest elevations, providing a ground clearance as low as 1/4″. ¼" and 3/8" thick pads are stacked to build up the support height over sloping ground to an elevation of approx. 1 1/2″ when adjustable height deck pedestals can be used.
Eterno 'SE' Adjustable Height Deck Supports
Eterno 'NM' Adjustable Height Deck Supports
IGNO Non-combustible Deck Supports
Uptec Adjustable Height Deck Supports
Fixed Height Rubber Support Pads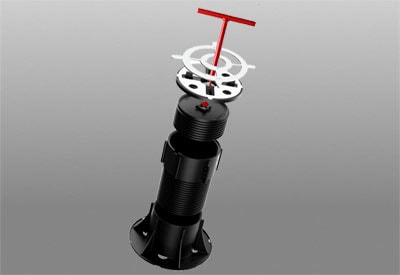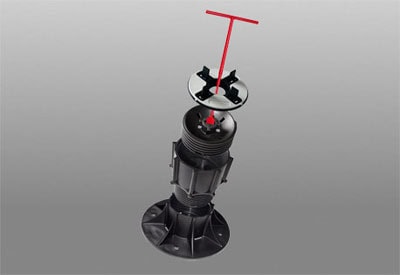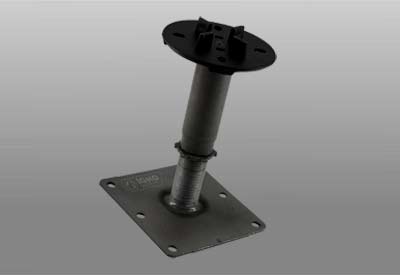 Vertical Closure Clips
Perimeter Spacer Clips
Sound Absorbing Pads
Pedestals for Wood Bearers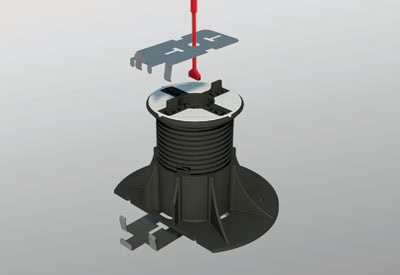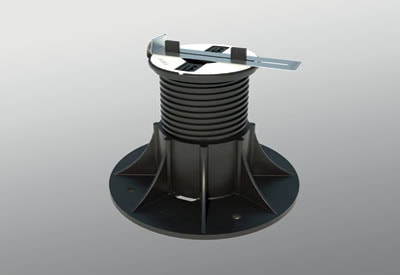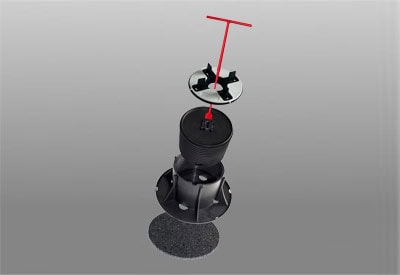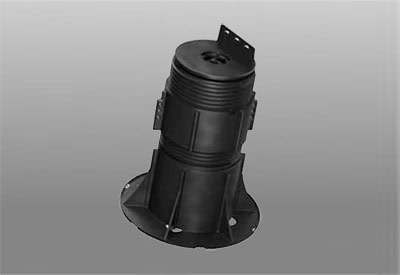 Pedestal Estimator
Our online pedestal estimator quickly and easily calculates both the number and size of pedestals and pavers irrespective of the shape, size or slope of the area. Quickly check different laying configurations, different starting positions, differnt angles of laying across the area, insert multiple drainage points and print or save the calculated configuration showing the quantity of each pedestal required.
Try Now