Street & Café Furniture
Dynamic, bold, commercial grade street furniture that invites interaction and conversation.
With its clear, bold colors, steel frame and powder coated galvanized finish, the 'Cortina' range of solid steel street furniture combines outstanding functionality, durability and urban aesthetics – a range of bright and cheerful furniture designed to withstand years of constant use in the busiest commercial environments.
Designed for both fixed or free-standing applications, this simple but timeless range of street furniture imported from Diemmebi in Italy, is sure to add life and a sense of fun to drab, urban spaces.
As café or bistro furniture, both tables and chairs can be quickly and easily stacked and wheeled away using the specially designed trolley. For permanent installations, color matched brackets can be used to bolt the base of the chairs or tables to a concrete or paved surface.
For streetside seating and dining, the attention-grabbing style of 'Cortina' with its durable, weather-resistant finish makes it an ideal accessory for our 'StreetDeck' Parklets, creating lively and welcoming locations for meeting, relaxing or dining in busy urban locations.
The full range of seating includes backless bench seats (24″, 48″ & 72″ wide), single chairs (24" wide) and benches with backrest (48" & 72" wide). The matching tables are available in three lengths – 24", 48" & 72", all 24" wide.
The 'Busy' range of chairs from Diemmebi is a more compact, lightweight, stackable range of outdoor café or bistro furniture, also with a solid steel frame, but featuring a powder coated aluminum seat and back with a whimsical polka dot pattern, which additionally permits rapid run-off of water. The 'Busy' range can be teamed with the compact and stackable 'Moon' tables – either 32" x 32" or 32" x 55".
Our full range of outdoor furniture, planters and other amenities can be explored on our new ArchatrakUrban website.
'Cortina .026' Benches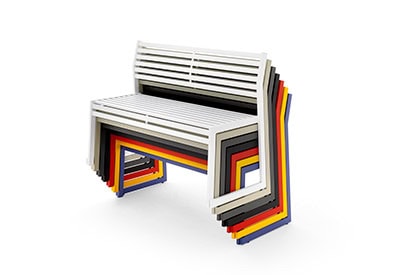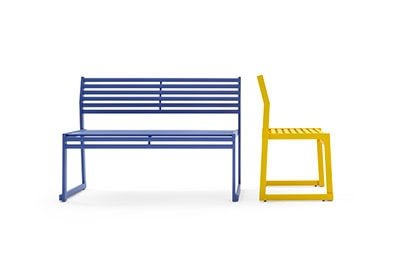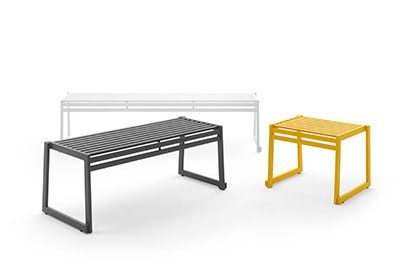 'Cortina .026' Tables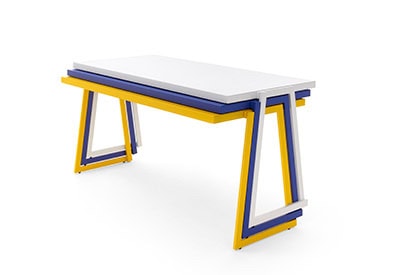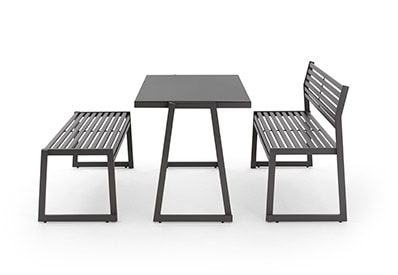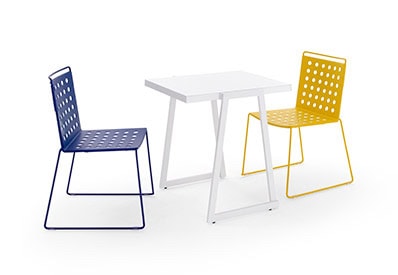 'Busy' Chairs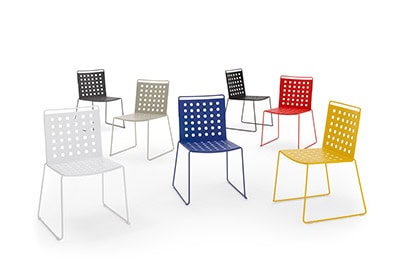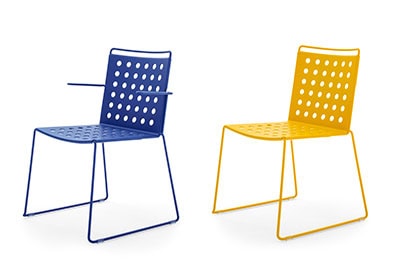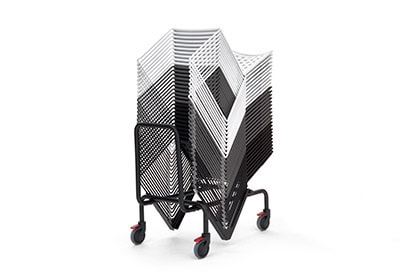 'Moon' Tables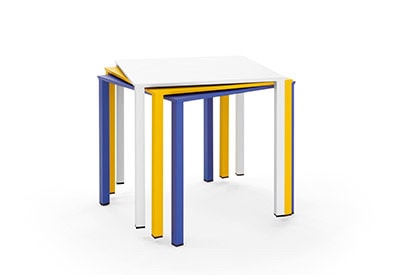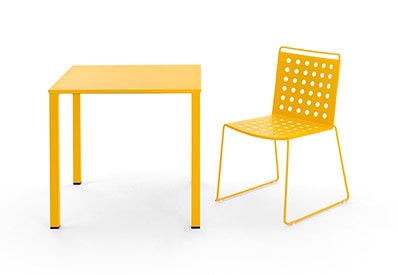 'Busy' Stools