Eterno 'NM' Adjustable Deck Supports
Heavy duty, fixed head, adjustable height paver supports with bicomponent head for superior noise reduction and slip resistance. Top entry tool enables incremental height adjustment, even after deck installation.
Eterno 'NM' adjustable deck supports feature a wide central column for greater stability at higher deck elevations and higher load capacity.
In contrast to the Eterno 'SE' deck supports which feature a self-leveling head for slope adjustment, 'NM' pedestals are a lower cost, fixed head design using add-in head mounted twist rings to provide variable slope compensation, each ring providing compensation up to 1%.
The single piece heads with inbuilt spacer tabs feature a rubber surface for superior noise reduction and slip resistance.
Five sizes of pedestals cover the range from 1" to 10 5/8" with extension elements added to extend the workable height to over 39″.
A top entry height adjustment tool enables quick height adjustment even after the deck has been fully installed.
Key Benefits of the Eterno 'NM' Adjustable Deck Support System

Extra high load bearing capacity

Only three main components – base, column, head

Wide 4 1/2″ diam. column and fixed head ensures excellent stability at high elevations

Build decks up to 39″ high with add-in extension elements

Inbuilt lugs on extension elements offer extra stability using guy wires

Screwed columns provide continuous incremental height adjustment

Bi-material head provides superior sound deadening and shock protection

Stackable twist rings provide slope adjustment from 1% to 4%

Top entry tool enables post installation height adjustments

Wide circular base distributes load and avoids membrane damage
Five deck supports cover the height range from 1" to 10 5/8".
Extension rings 6 ½" tall are added to either the Eterno NM4 or NM5 deck supports to build up the height to 27 ¾" (NM5 pedestal + 3 Extensions).
At high elevations, pedestal supports should be stabilized with guy wires.
Side elevation drawings of MN1 to NM5 pedestal supports can be downloaded from here.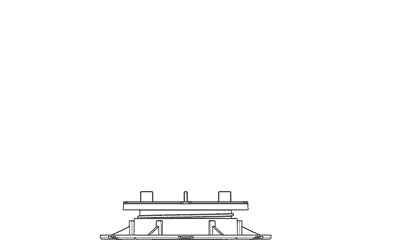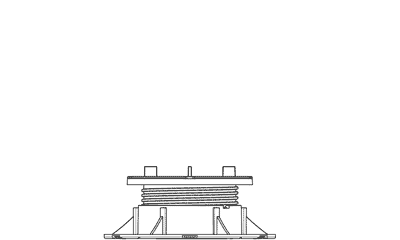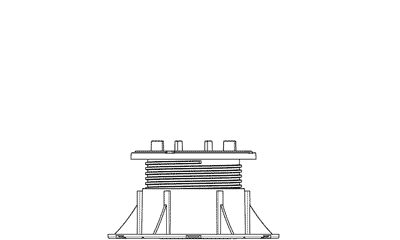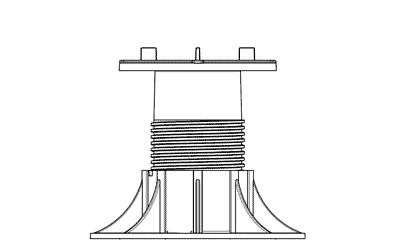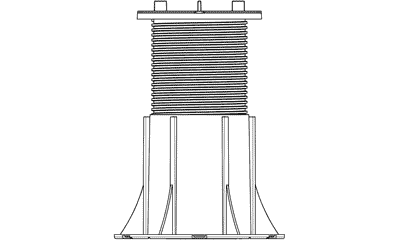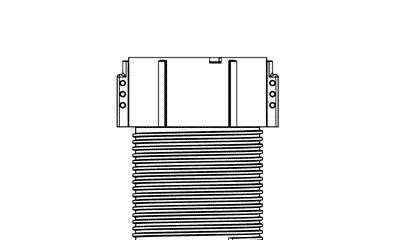 Installation guides for building elevated decks with porcelain, wood or concrete pavers laid over Eterno NM pedestals can be seen here together with a short video illustrating the various stages of installation.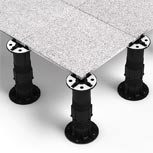 Archatrak Inc. warrants that adjustable paver supports sold by us under the brand name "Eterno" will remain free from defects for a period of three (3) years from date of purchase.
Archatrak is proud to support the Buffalo Field Campaign in their efforts to protect the last remaining wild bison. Pedestals in many ways symbolize the strength, surefootedness and resilience of these magnificent animals.
For every Eterno adjustable deck support sold, Archatrak donates $0.10 to the Buffalo Field Campaign, the only group working in both the field and policy arenas to stop the harassment and slaughter of America's last wild bison. Your pedestal purchase will provide vital support for the ongoing work of this nonprofit organization in protecting America's iconic wild bison.

Related Items