Sound Absorbing Pads
Reduce sound transmission through adjustable height pedestals with closed-cell foam insulation pads.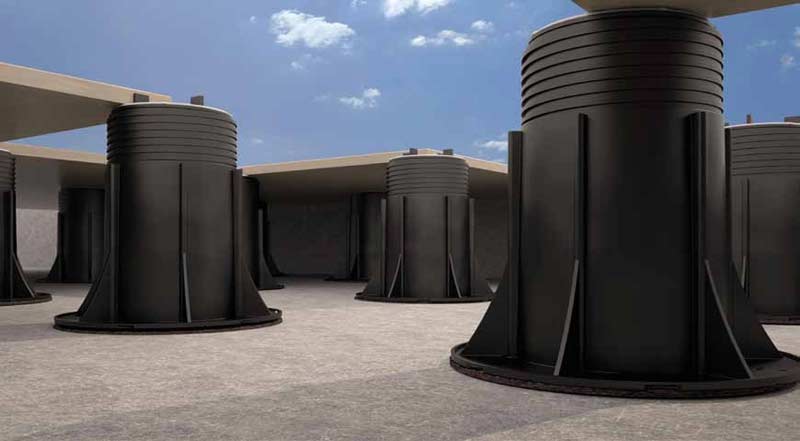 Sound transmission from elevated rooftop paving to residential or office areas below can sometimes be a problem.
With conventional pedestal supports, the hard polypropylene composition does little to absorb noise from pedestrian traffic since the pedestals have no noise absorbing materiel either under the base or on the heads.
Eterno SE or NM pedestals feature a special bicomponent head with a soft rubber surface. These heads can reduce noise transmission by up to 25dB.
For further noise reduction, we offer 1/8″ thick high-density closed-cell foam insulation pads which are placed under the base of either SE or NM 'Maxi' pedestals. These noise reducing pads can also lower sound transmission by more than 25dB.