Porcelain Pavers
Porcelain pavers offer a new dimension in outdoor paving; elegant and sophisticated, wonderfully eclectic, extraordinarily hard wearing, with tactile surfaces and finishes and characterized by colors rich in depth and detail.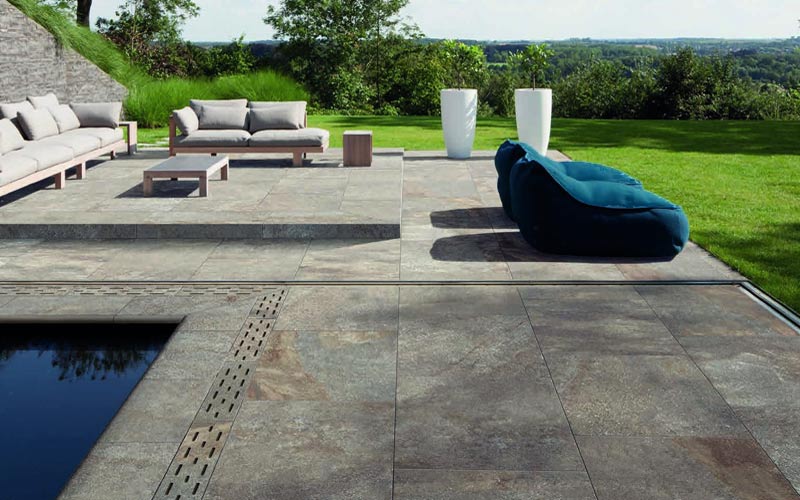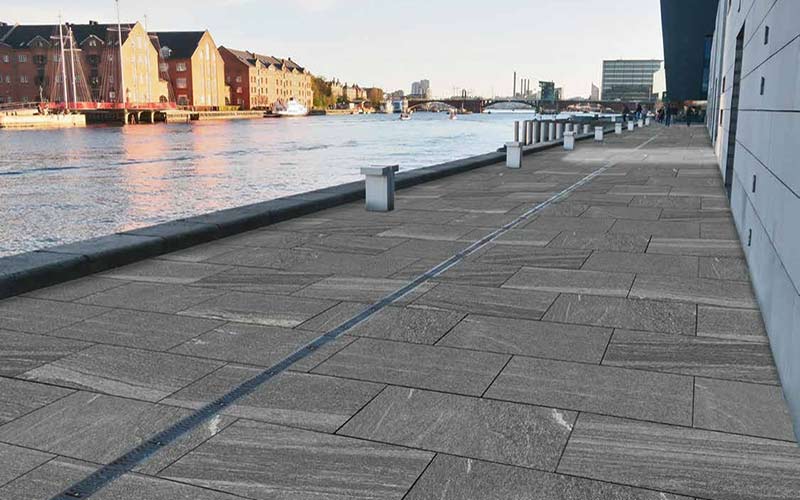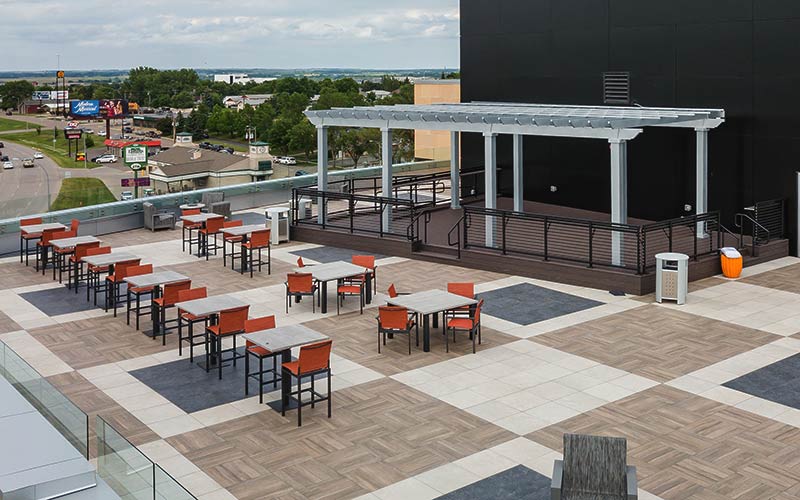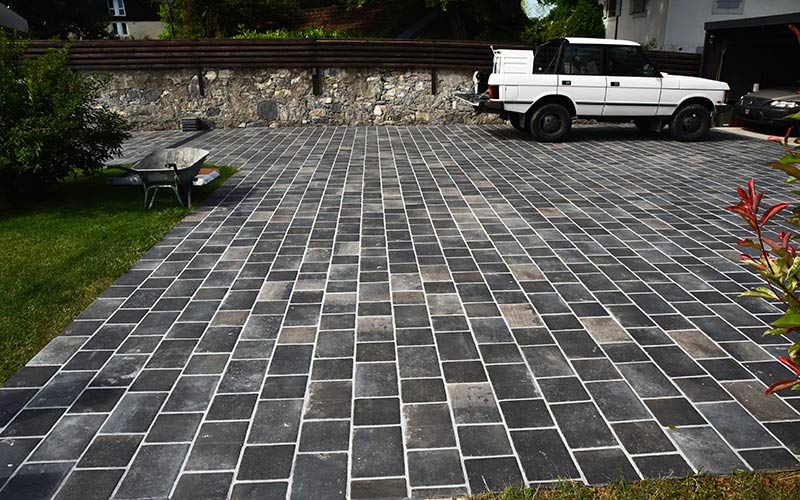 Porcelain pavers offer an exceptionally rich catalog of styles and colors, significantly broadening the horizons of outdoor design, allowing designers to create visually stimulating spaces, in full harmony with the surrounding environment.
Our wood look styles, inspired by the warmth and naturalness of wood, display all the distinct visual features that make wood so appealing but offer a deck material in planks up to 8' long that is totally fireproof and wont fade, twist, stain or change color over time.
Our stone look styles replicate the subtle shading, highlights and sparkle of stone for a totally natural effect, but add the resilience and practicality of porcelain.
And our cement look pavers expand the options of sophisticated modern styling, without the worries of staining or freeze/thaw cracking.
Although 24×24 pavers remain our most commonly requested size of paver, with slabs as large as 48″ x 48″, planks as long as 94″ and cobblestone blocks as small as 4″ x 4″, there's a size for every application, either supported by adjustable height pedestals for rooftop decks, laid over sand or gravel, set among grass, mortar set over concrete for vehicular applications, or as deck flooring for self-contained modular decks like our StreetDeck Parklets.
T20 Porcelain Pavers
T30 Porcelain Pavers
T50 Porcelain Pavers
Hexagonal Pavers
Porcelain Cobblestones
Porcelain Planks
Porcelain Paver Options