Cobblestone Tiles
Recreating the classic look of natural stone cobblestones. Distinctively textured, antiqued edges, precisely dimensioned, lightweight, easy to lay.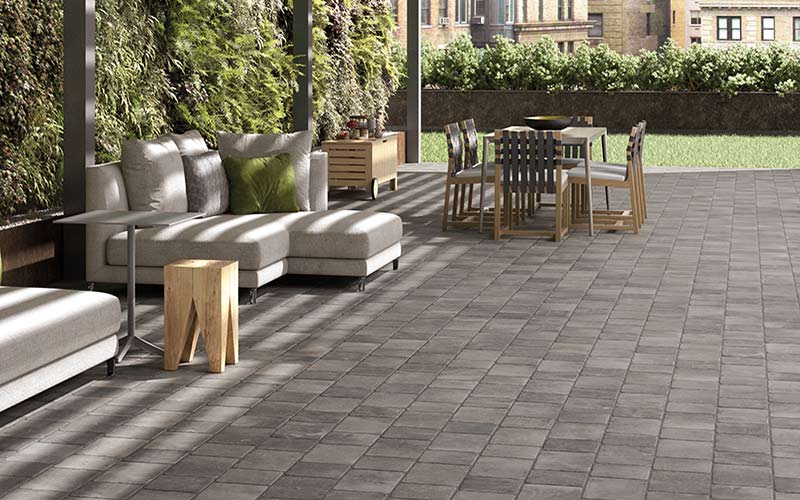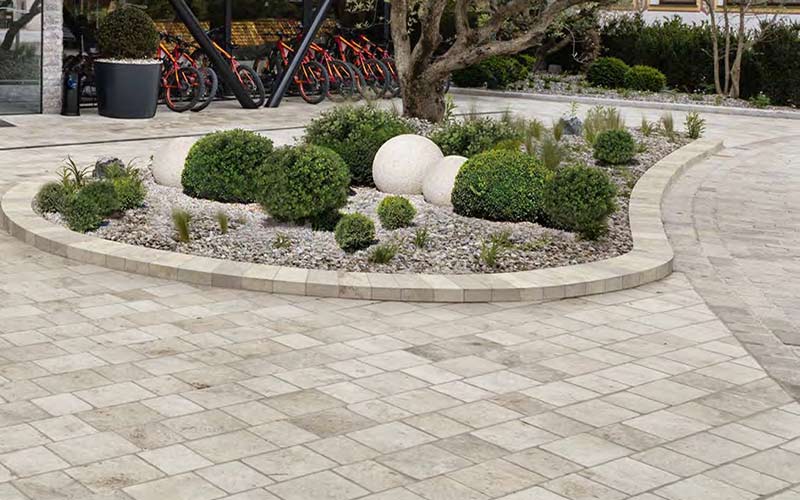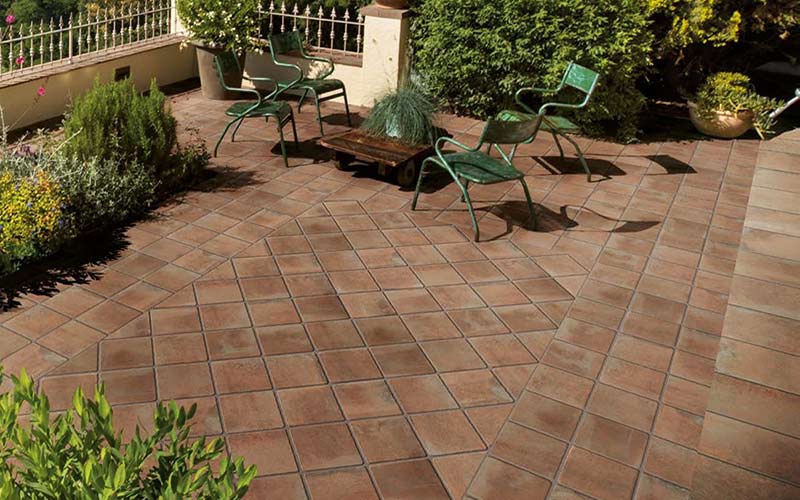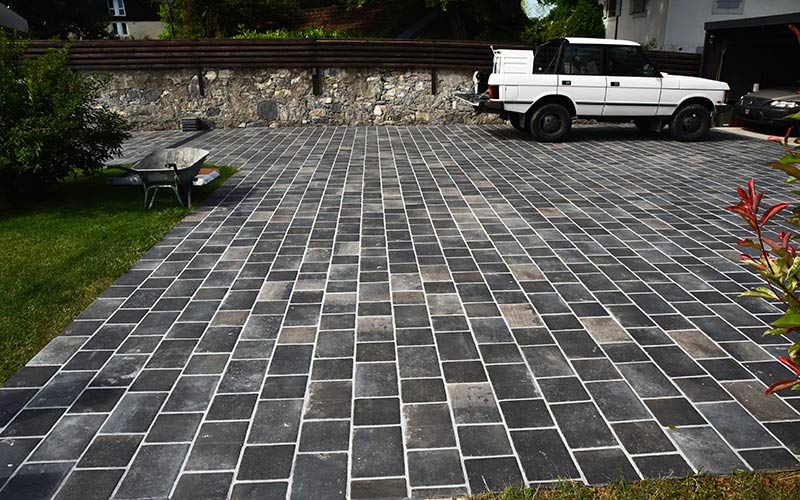 With rustic hammered edges and distinctively textured surfaces, these ¾" thick, singe piece 8" x 8" or 8" x 12" porcelain cobblestone tiles are designed to re-create the sense of authentic age old materials by skillfully replicating both the color and appearance of natural stone, time-worn cobblestone blocks.
From the brooding black basalt look of 'Namur' to the earthy, rustic look of 'Bruges', the modern tan tones of 'Porfido', and the traditional terracotta look of 'Cotto', Archatrak cobblestone-look tiles faithfully mirror the subtle variations in color, tone, shading and features that make centuries old cobblestones so appealing.
The precise size and thickness greatly simplifies installation over a prepared concrete base, providing a perfectly level surface with no raised edges and opening a range of possibilities for creating expressive interior spaces with tactile elegance in showrooms, shops, wine cellars, bars and restaurants.
Key Benefits

Precisely dimensioned

Consistent height

Easier to lay than natural stone cobblestones

Stronger than stone, terracotta or clay pavers

Excellent durability and wear resistance

Frost, fade and stain resistant
Six distinct colors define the Archatrak cobblestone range, each with unique coloring, tones, features, surface texture and wide variation in color from tile to tile, to present the most natural similarity to handmade clay or split rock cobblestones
Download the complete catalog with more project images here.
Small samples are available of all colors of Archatrak cobblestone pavers – but please note this range specifically features wide color and tone variations, so a small sample cut from a section of single tile cannot illustrate the extent of the color variation or features unique to each tile or multiple tiles, but only provides a general indication of the color tone, features and texture of the tiles.
Samples can be requested here.
Cobblestone tiles are available in two sizes which can be combined to create a more random appearance.
8" x 8" x 3/4″ thick – 12 pcs / box (45lb)
8" x 12" x 3/4″ thick – 7 pcs / box (45lb)
Special 'made to measure' pieces are also available on request, as shown opposite.
'L' profiles with a short face on one edge
Corner pieces with a short face on two edges
Bullnose with a profiled edge
Archatrak cobblestone pavers used as driveway pavers should be laid over a concrete base constructed and designed to support the expected loads and type of traffic in a bed of mortar or other approved adhesive.
See here for more detailed installation guidelines.
Archatrak Inc. warrants that porcelain pavers sold by Archatrak are manufactured in accordance with ISO 13006 and will meet or exceed the performance specifications outlined in these standards.
If it is established that any paver has a manufacturing defect resulting from it not being manufactured in accordance with the said standards, we will replace the defective paver(s) free of charge with paver(s) of compatible color and shade as determined by us.
The complete warranty document can be downloaded here.
Related Items